Watch for NEW products

Both of our websites are updated daily!
This is a weekly newsletter sent by Certified Sales Inc. and YachtSalvage and is offered as a service to our valued customers.
Visit us at www.YachtSalvage.com and www.CertifiedSales.com

View our complete inventory list here!
THIS WEEKS FEATURED ITEMS
NATIONAL YACHT/BOAT DONATIONS
Certified Sales Inc. provides Donation Services to 501(c)(3) organizations or individuals wishing to donate their well-cared for vessel to a favorite Charity. If accepted, CSI will assume the Care and Custody of the yacht, boat, car, etc. We will market and sell the item and then forward the net proceeds to the Charity.
Click for more details or call Mike (401) 732-6300 at our Warwick, RI Office
Jeff (843) 563-9199 or Ron (401) 640-1049 at our St. George, SC Office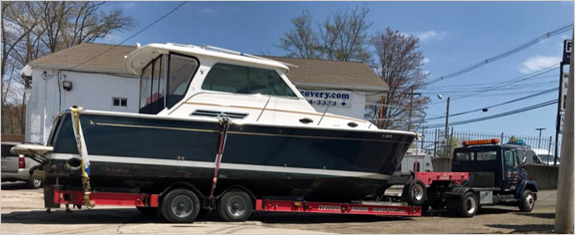 This is a big "Heron" 33' Back Cove 2008 we took, from FL to MA, for our client to enjoy this awesome New England season!
New Arrivals!

Power Boats

32' Maxum 1994 - Donation - YS190066

30' Monterey 2001 - Donation - YS190054

24' Corsair 2011 - Donation - YS190071

22' Cobalt 1998 - Donation - YS190062

22' Caravelle 2014 - Brokerage - YS190069

Power Boats

35' C & C 1986 - Donation - YS190070
Coming Soon!

RV

36' Carriage 2004 - Repossession - CS190042
You are receiving this newsletter because you have been a valued customer in the past. You may also be receiving this if, you are a member of an association affiliated with the marine, yacht, or salvage business, marine surveyor, an insurer, or legal counsel to any of the above.